Designing a custom Pen Holder
19 Nov 2022
A custom pen holder with embossed name designed using blender. The same is printed using a resin printer and painted to get the final product.
Idea
It's always good to start with a rough sketch.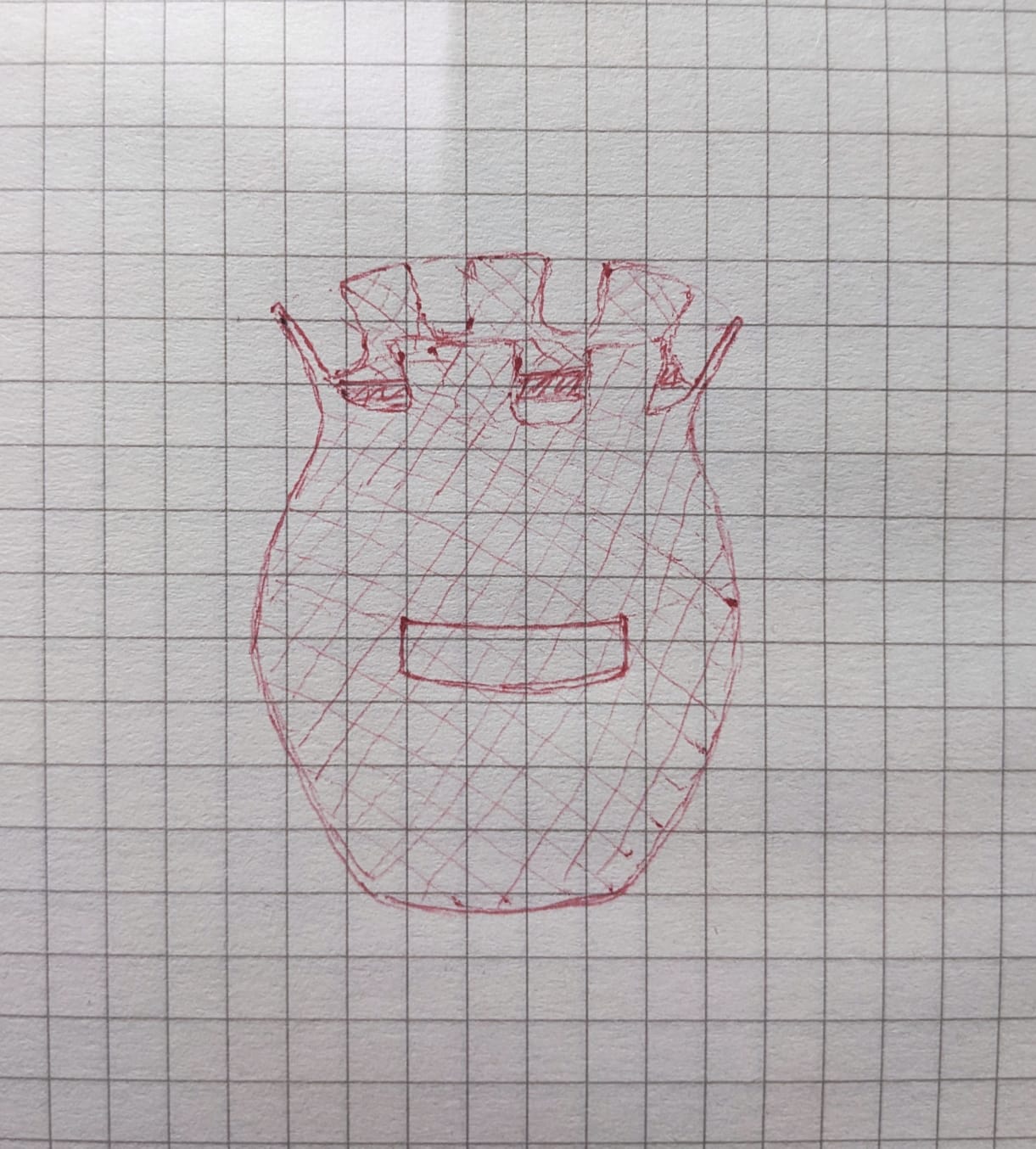 Once settled with the initial design, I have started modelling with blender.
Modelling
Removed the initial cube and then set the scales correctly.
Started with a basic mesh cyclinder and modelled to get a basic shape.
Once done, created a subdivision modifier and then a solidfy. Then added wireframe modifier to get the desired mesh look.
Added text and a solid cube to hold it firmly.
After some fine tuning and placing the text on the pen holder.
Once done, generated a final render to see how it's look.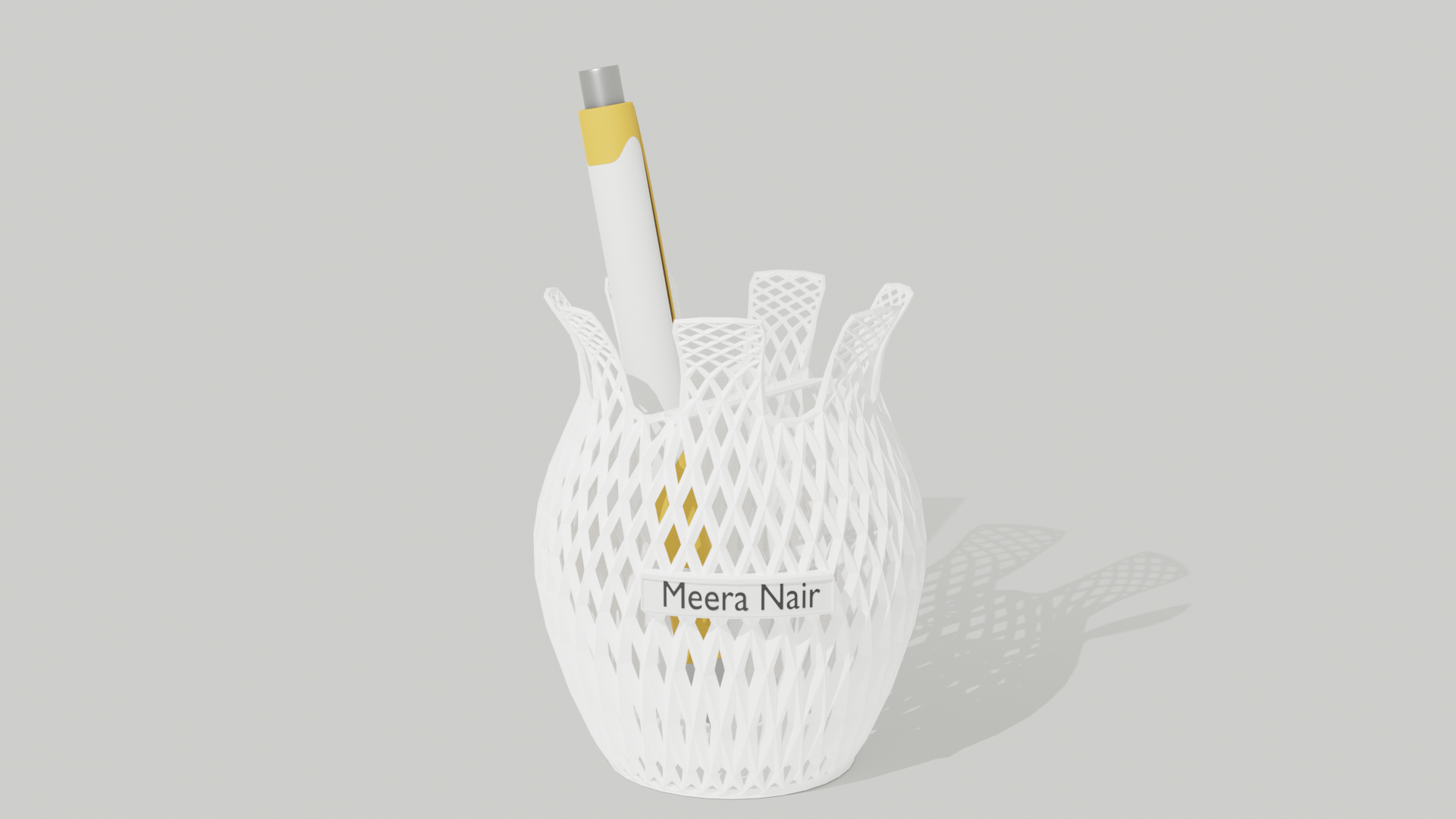 3D printing
Sliced the model using chitubox and printed using the Anycubic Mono 4k.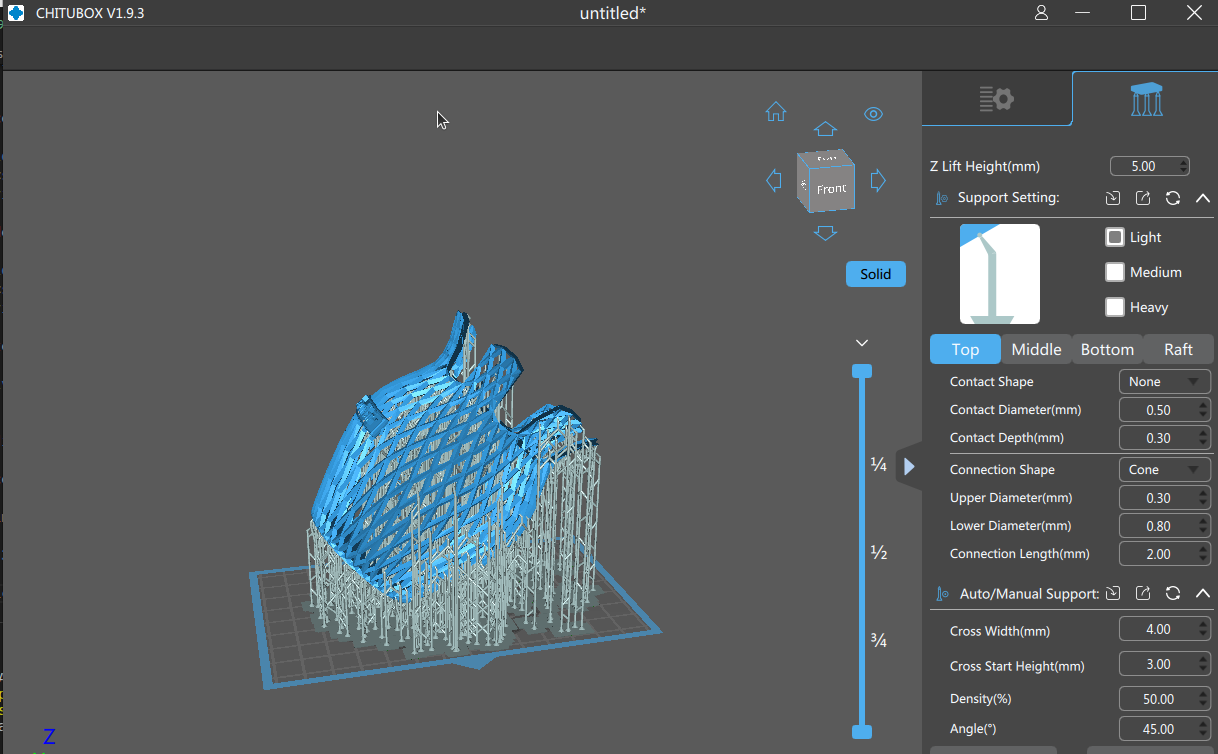 Final result
After cleaning, the print is healed under UV light. Painted the name with black and the final result looks awsome… :-)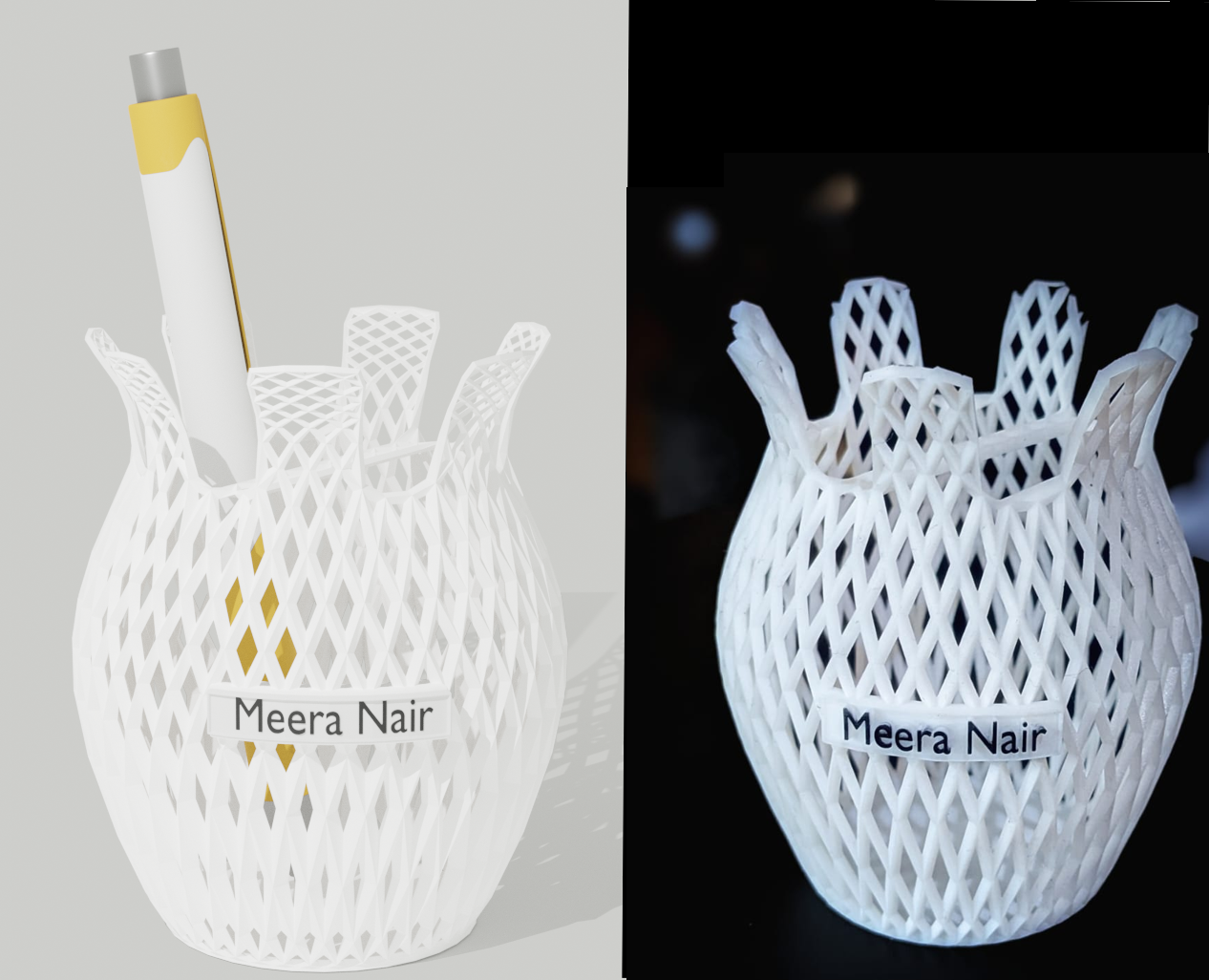 ---
Comments